Did you know that there are some cool racing games for the iPhone? Most of the racing games don't take up much space on your iPhone but a few of them might so before you think about downloading and playing one of these on your phone make sure that you check out how much space you have available on the phone and how much space the game requires.
It is so awesome that you can Play racing games on the iPhone and on your computer and tablet and now you can hook up most games and play them on your TV thru AirPlay.
Now, let's go over 5 awesome racing games for the iPhone that you will love.
Reckless Getaway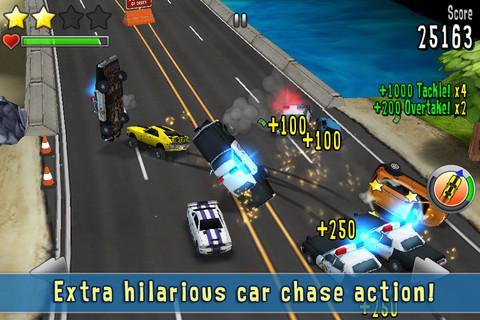 You get to control the getaway car but at the same time you must avoid the cops that will be coming after you. If anyone else gets in the way besides cops you can take them out recklessly and do whatever is needed to get them out of the way. Try your best to weave through traffic skillfully and destroy other cars and at the same time collect coins plus powerups.
Cubed Rally Racer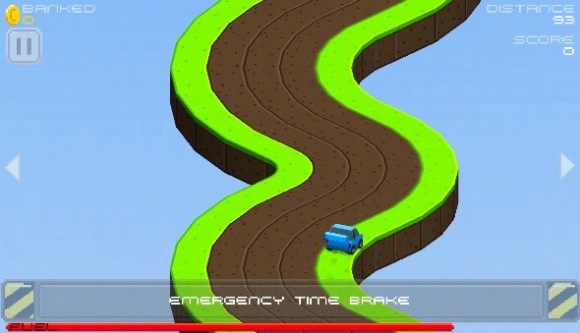 In order to win this game you must reach the end of the race and at the same time you have to avoid running out of gas. There are plenty of hazards that you must watch out for and the course does change throughout the game. Players can even play the endless mode and advance through generated random levels. If you own an iPad then you can compete with one of your friends.
Real Racing 2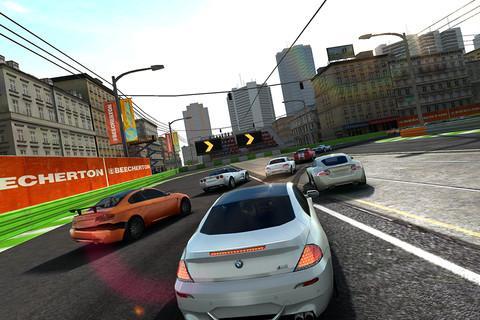 If you are looking for a great racing simulator game then Real Racing 2 is what you need. It's one of the best looking and incredible iOS games available and when you play it on your iPhone you will be impressed. You must race against 15 other opponents and you have got to race fast. This is also a great game to play on the iPad.
Sonic & Sega All-Stars Racing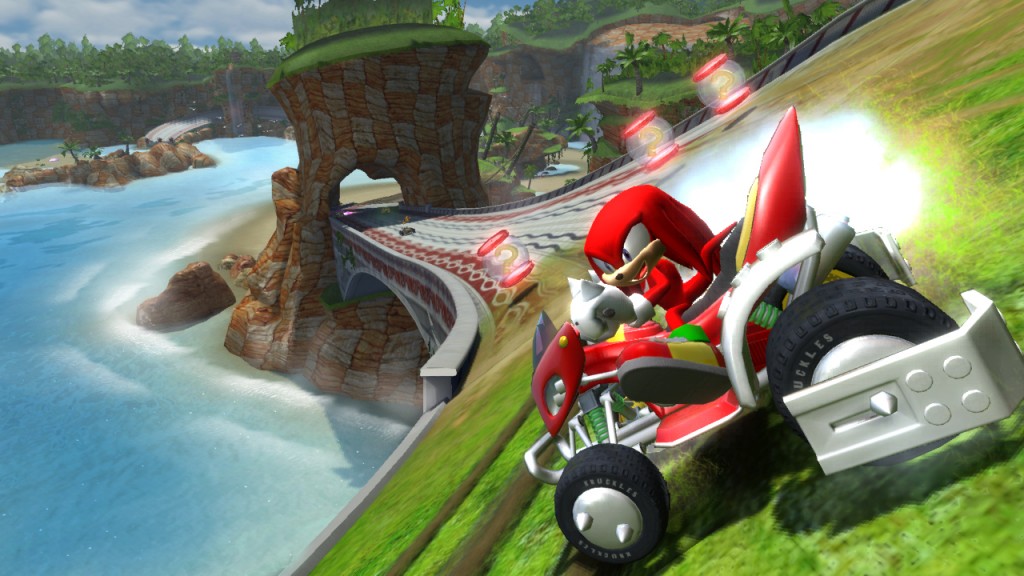 You will find yourself racing around the tracks as Sonic the Hedgehog in your kart and other known Sega characters are also in it. You can pick out the weapons that you want to use plus find what items you might need to have on you in order to sabotage the opponents that you have. One thing that is a lot of fun about Sonic & Sega All-Stars Racing is that the racing style is more arcade.
Death Rally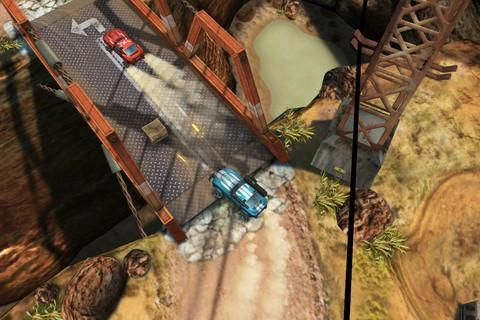 The graphics are incredible in Death Rally. You must not only try to win the race but at the same time you need to take out the opponents you have in order to win. There are a lot of events that you will need to compete in and that is a mixture between races that are standard and knockout races. Sometimes you might even need to use your weapons to take out your opponent. Thanks to an update you can now race against 6 other players that are online at the same time as you are on and take each other out.
Conclusion:
If you are on a budget you will find many free racing games for the iPhone and racing games for the iPad. Just make sure to read the reviews first and get feedback from the other players and find out what games might be good for your iPhone and what games might not be good. You will have loads of fun playing on your phone.